In response to recent recommendations from local government and health officials, we have suspended our on-site worship gatherings until further notice. Please watch the following video update from Pastor Darryn on how Heartland Church is responding during this unique time.
Although we're not meeting in our physical location, we're still worshipping together through online services. Make plans to join us at one of the following service times:
Weekday Replay: 3pm, 7pm
Saturday: 5pm
Sunday: 8:30am, 10:15am, 12pm


WAYS TO WATCH SERVICE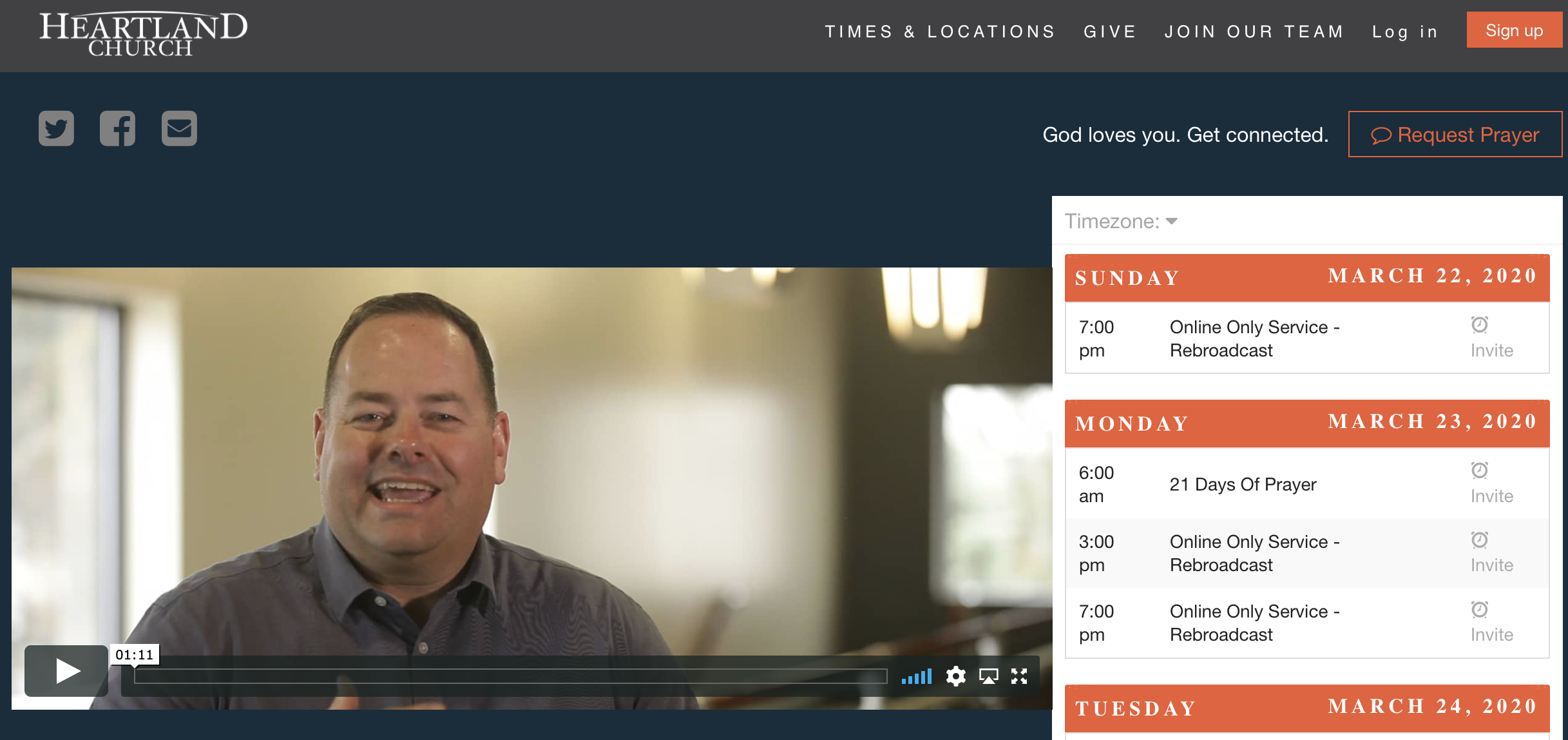 As always, you can livestream our services at heartlandchurch.tv.
Subscribe to our channel and stream our weekend services and Pastor Darryn's daily updates on YouTube.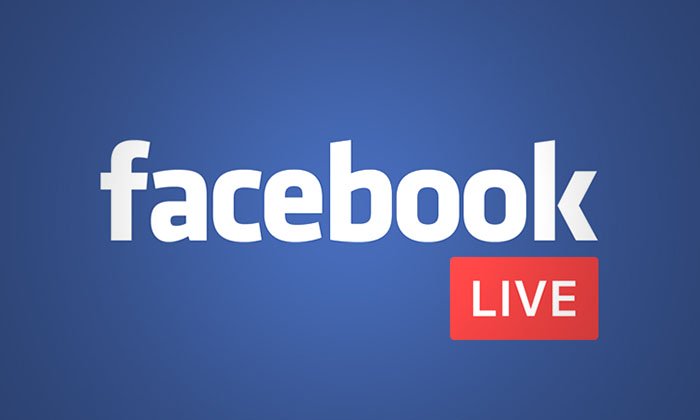 All of our weekend services are streamed live on Facebook! Follow along by liking or commenting on the post and engage with others as you listen to the message!
Download the BoxCast app on your Apple or Roku TV and search Heartland Church for easy streaming on your home TV!


RESOURCES FOR FAMILIES
---
We're here for our community
A big announcement from Pastor Darryn! Together with 15 other Indy-area churches we will be providing 200,000 N-95 masks to local hospitals, first responders and healthcare workers! This exciting development was in response to our original partnership with Launch Fishers to provide 35,000 N-95 masks. To all of the healthcare workers in our church family, we love you and appreciate your sacrifice and service!
We've also given financial support to Meals on Wheels and the Good Samaritan Network of Hamilton County to provide 1,000 hot meals and 1,000 sack lunches for local kids.
If you'd like to give to Heartland's coronavirus emergency response fund, select "Emergency Relief" when you give online.

---
WE'RE HERE FOR YOU
Even though we're physically distant, spiritually we're still connected! If you need prayer or pastoral care, please contact and a member of our team will be in touch with you shortly. Whether you're vulnerable, sick or in need due to school or business closures, we are here to serve you. Click below to let us know what you need.
Seek Daily Encouragement
Follow along with Pastor Darryn's daily video blog as he encourages us and keeps us up-to-date. You can also follow along on Facebook and Instagram.
On the spiritual side, our job is what it always is—to follow God, trusting in His love and care. Jesus promised that He is with us in the midst of trouble. If we trust in God, focusing on His promises, our anxiety levels will go down, even in the midst of uncertainty:


Psalm 37:23: The LORD directs the steps of the godly. He delights in every detail of their lives.
Psalm 34:7: The angel of the LORD encamps around those who fear Him, and He delivers them.
Luke 12:25-26: Who of you by worrying can add a single hour to your life? Since you cannot do this very little thing, why do you worry about the rest?
John 14:27: Peace I leave with you; My peace I give you. I do not give to you as the world gives. Do not let your hearts be troubled and do not be afraid.
Actively Pray
Join us for a special online version of the 21 Days of Prayer from now through Easter weekend. We will pray for our community, nation and world, and that this crisis would be an open door for Heartland to share the love of Christ to many.
Love Your Neighbor
We've been BLOWN AWAY by the number of people who've reached out to us and want to help. If you want to volunteer for opportunities as they arise, please contact . There are also plenty of ways you can love people well while maintaining social distance.
Here are a few ideas:


Write and send a note or call a family, friend or neighbor who is most at risk (i.e. those over the age of 60 or those who are immunocompromised).
Leverage your social media to support your community and to spread the message of hope we have in Jesus.
Be generous to your servers at the drive-thru/delivery service whose income is being impacted by business closures. (You can still leave a "Something Extra" card at the drive-thru!)
Thank you for being the church!
Find Community in Small Groups
Let's stand in unity that this virus is not going to stop us from fulfilling our purpose to live in community with one another – even if it's not in person! Life happens between Sundays, and the enemy would love nothing more than to have people step away from community. We want to help you get creative in how you continue to connect with your Small Group this semester. Check out the Small Group's page for options to host or catch up with your Small Group virtually.
Stay Healthy and Informed
In a crisis like this, it's common for misinformation to spread, and it can be challenging to figure out who and what to trust. Here are some reliable resources that can connect you with accurate and helpful info.
The Centers for Disease Control and Prevention (CDC)
World Health Organization (WHO)