WELCOME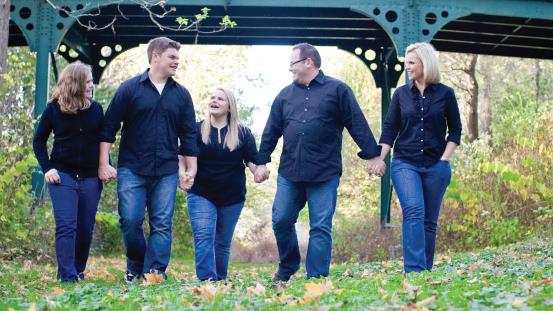 Heartland Church began in 2001 in a living room with just 17 people (including kids). Today we're a church of thousands of people meeting in multiple locations in greater Indianapolis. Over 1,200 people have committed their lives to Christ and seven churches have been started out of Heartland Church during this same time. It's a supernatural movement of God that is evidenced by changed lives.
Pastor Darryn Scheske moved to Indy's Northeast side to start this new church with a deep passion and a clear vision: We're here for those who are not here yet. We exist to love people well, leading them into a life-changing relationship with Jesus Christ. Heartland is a place of hope for those who are coming back home. It's a safe and encouraging environment of acceptance, help, and generosity.
No matter which location you attend, the presence of God is waiting to be experienced as you walk through the doors. You'll feel the same love, passion, and authenticity; the same heartfelt, powerful worship. You'll hear powerful, inspired messages from the Bible that will build your faith and prepare you for the real world. What you hear on Sunday, you'll be able to use on Monday.
For parents we know you're looking for a safe learning environment. And we know that your children are looking for a fun place to learn. We've invested a lot to make sure that both of these goals are reached, especially in the people who serve your kids.
We have multiple worship experiences to choose from each weekend, and we personally invite You to be our special guest and come see for yourself what we're all about.